For context see the Metropolitan Joseph: The Scandal section in our Archives 2020-22 linked at the top of this page. The following email was addressed to Orthodoxy in Dialogue's editor personally with a request for comment. Upon discussion with the author, we have decided to make it available to the public. We are not in a position to confirm his statement that certain parishes of the Antiochian Archdiocese are considering a move to the Greek Archdiocese. It goes without saying that the author has divulged his identity to us. We should note that his email was cc'd to several prominent priests of the Archdiocese.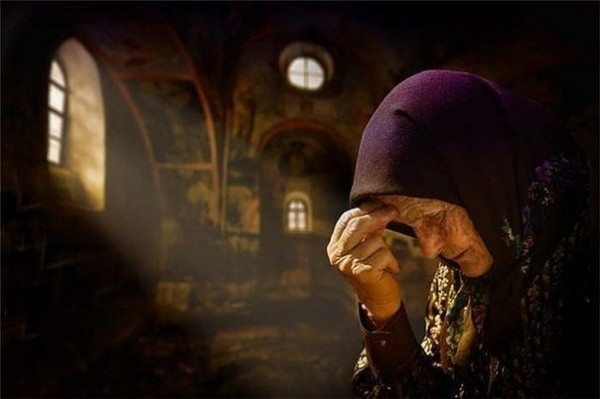 Greetings, Mr. Sanfilippo:
For the past seven years, our family has found its solace and peace at a large Antiochian Orthodox church within the Archdiocese. Per my wife's request, she has asked me to conceal our parish's name.
Last Sunday, during our parish council meeting, our board voted to seek and to request that our entire parish join the Greek Orthodox Archdiocese under the spiritual care of His Eminence, Archbishop Elpidophoros.
Our hearts are saddened. However, this is not the first painful occurrence that our parish, primarily converts, has experienced regarding the Church of Antioch. Not that many years back, we were pained at the exorbitant expense of welcoming His Eminence, Metropolitan Joseph. His demands and specific requests were overbearing for our parish's budget at that time.
It is our finding, after some research, that a movement has begun: now eleven Antiochian parishes—some large, some not so large—desire to fully integrate into the Greek Orthodox Archdiocese of America.
It appears that the Antiochian Church has completely lost its credibility and its leadership ability.
It should be known that, at one time, we [the author's family] had been under the Ecumenical Patriarch. It seems we are destined to return.
What are your views? I pray that my humble email be worthy of your time, opinion, and advice.
With the spirit of Christ always.
✠
Response
Dear brother in Christ,
Thank you for reaching out to me. I respond to your request for comment with prayer and trepidation. I hope that every clergyman and layperson in the Antiochian Archdiocese and other Orthodox jurisdictions find some encouragement in what I have to say.
I share your anguish over the current crisis in the Archdiocese, even though I have not belonged to an Antiochian parish since 1978-79, when I attended St. George's Church in San Diego under the pastorate of Father John Bartke. I also visited St. Luke's Church in Garden Grove, under the pastorate of Father Gabriel Ashie, a number of times from 1976 on. We are not many Churches, but all united in a single body as one, holy, catholic, and apostolic Orthodox Church of Christ. The sorrows and trials of one patriarchate or jurisdiction are the sorrows and trials of us all; the joys of one, the joys of us all.
While I understand the impetus to jump ship from the Archdiocese to another jurisdiction at this time, I don't think it's the way to go. Every patriarchate, every jurisdiction, is a cesspit of corruption on the institutional level—moral, ethical, financial, et al. Each one is headed by an episcopate that inevitably disappoints and scandalizes the faithful in different ways, and by a powerful cohort of laymen and -women in pursuit of their own gain. When you become painfully aware of the institutional corruption in the jurisdiction to which you have fled, where will you go then? This is the sometimes unbearable cross we bear as members of the Orthodox Church of Christ.
Yet, on the level of Church as Church, as the pure body and spotless bride of Christ our God, every patriarchate and every jurisdiction is a fountain of uncreated grace, the dwelling place of the Holy Spirit, the site where heaven comes down to earth and earth ascends to heaven—especially in the most pure Mysteries of the Body and Blood of our Lord, God, and Saviour. Every patriarchate, every jurisdiction, is the celestial realm where we stand in the radiant company of the Most-Holy Trinity, the Most-Pure Theotokos and Mother of our God, all the saints and angels and archangels of heaven, the cherubim and the seraphim. The presence of heaven in the Orthodox Church as Church, indeed, the identification of heaven with the Orthodox Church (if we dare say this), in no way depends on the personal worthiness of our bishops and clergy, and in no way diminishes because of their personal unworthiness. 
As the choir begins to sing the Cherubic Hymn, and prior to performing the Great Entrance, the  presiding bishop or presbyter prays in these words:  
No one who is bound with the desires and pleasures of the flesh is worthy to approach or draw near or to serve Thee, O King of Glory, for to minister to Thee is great and awesome even to the heavenly powers. Nevertheless, through Thine unspeakable and boundless love for mankind, Thou didst become man, yet without change or alteration, and as Ruler of All, didst become our High Priest, and didst commit to us the ministry of this liturgical and bloodless sacrifice. For Thou alone, O Lord our God, rulest over those in heaven and on earth, who art borne on the throne of the Cherubim, who art Lord of the Seraphim and King of Israel, who alone art holy and restest in the saints. Therefore, I entreat Thee who alone art good and ready to listen: Look down on me, a sinner, Thine unprofitable servant, and cleanse my soul and my heart from an evil conscience; and by the power of the Holy Spirit enable me, who am endowed with the grace of the priesthood, to stand before this, Thy holy Table, and to perform the sacred Mystery of Thy holy and pure Body and precious Blood. For I draw near to Thee, and bowing my neck, I implore Thee: Do not turn Thy face away from me, nor cast me out from among Thy children; but make me, Thy sinful and unworthy servant, worthy to offer gifts to Thee. For Thou art the Offerer and the Offered, the Receiver and the Received, O Christ our God, and to Thee we ascribe glory, together with Thy Father who is from everlasting and Thine all-holy, good, and life-creating Spirit, now and ever, and unto ages of ages. Amen.
Together, let us pray for strength, endurance, and wisdom in these awful times in the life of our Church. Together, let us strive to love one another, without looking to see who is worthy and who is unworthy to be loved. Together, let us forgive as we hope to be forgiven, forgiving even those in high places while holding them to account for their deeds that wound and destroy the faith of their God-entrusted Flock of Christ, our Good Shepherd.
With love in Christ, I am your unworthy brother,
Giacomo Sanfilippo
The author of the above email is the husband of a Jordanian and Syrian wife with whom he serves on the parish council, a father of three, and a pharmacist. His wife is a high school librarian.
Orthodoxy in Dialogue needs your prayerful and financial support to continue our important work.
Please consider becoming a Patron through a one-time, occasional, or monthly contribution of any amount.
Instructions are found at the bottom of our Patrons page.
Orthodoxy in Dialogue seeks to promote the free exchange of ideas by offering a wide range of perspectives on an unlimited variety of topics. Our decision to publish implies neither our agreement nor disagreement with an author, in whole or in part.
(Note that you must answer the three questions when you request membership in our Facebook group.)
Sign up for email notifications in the upper right column of this page.
Check our GoFundMe to help a homeless gay married couple in Toronto acquire suitable winter gear for the frigid months ahead.