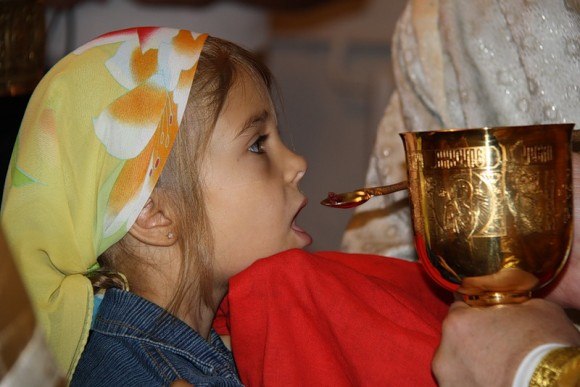 In response to widespread disagreements on how Orthodox synods, individual hierarchs, and clergy have reacted, and should react, to the coronavirus crisis—especially as pertains to attendance at liturgical services and partaking in Holy Communion—Orthodoxy in Dialogue offers this space to share your thoughts and concerns.
Send your comments of no more than 200 words to editors@orthodoxyindialogue.com. Include your full name and city/state/province/country of residence. If you are a hierarch or clergyman, also include the jurisdiction to which you belong.
Comments will be published below in the order received, with the most recent submission at the top, following the same format as our Letters page. They may be edited for clarity, spelling, grammar, length, etc.
This post will continue to be updated with incoming comments, and remain pinned to the top of the homepage, for the duration of this pandemic. 
Please express yourselves as brothers and sisters of one another in Christ. Avoid mocking those with whom you disagree, or calling into question their faith, or accusing them of a lack or weakness of faith.
If you wish to write a full article on this topic, reach out to us by email before you get started.
✠
Some priests claim that the Holy Gifts of bread and wine, being the Body and Blood of Christ, cannot transmit a virus. However, this is opinion, not fact, and unverifiable at that.
We should not discount the possibility that they are right: we cannot lay down the law about God, who moves in a mysterious way. However, this does not mean we have the right to stake our and others' lives on what is after all a supposition. Taking Communion in a shared chalice and/or spoon is tantamount to gambling your and others' lives as well, a thoughtless and irresponsible act. This is an area where doubt is more valuable than certainty.
On the question of services in general: even without Communion, it could be difficult to respect the necessary distance. As a single parent, I am staying away from church for the duration of this epidemic, as any benefits I might receive from church attendance would be offset by the risk posed to myself. It is also important that my children remain unexposed, lest they pass it on to me.
James Chater (Avallon, France)
__________________
When I had begun receiving the Eucharist, I had a crisis of faith almost immediately. If this is a foretaste of the heavenly banquet—wherein we touch the great Physician Himself who could cure by merely a touch of His garment—why are we not healed of our bodily or mental infirmities by faithfully engaging in this act? 
It was then that I encountered the words of Patriarch Bartholomew that we must undergo "crucifixion before resurrection." This is the path we must take so that Christ suffers within us, His Church on earth.
A miracle could hypothetically happen that would heal us of anything that we suffer from as the Gifts touch our lips, yet for many of us it does not. 
While as Christians we believe in the possibility of the suspension and reversal of the laws of nature by God, which we call miracles, these are not normative and definitely not demanded. To do so is to veer into the realm of sorcery where we expect God to serve us and not us to serve him. We can be both faithful, but also respect the laws of science which God Himself set, and take certain precautions when necessary.
Eric Prine (Cincinnati OH)
__________________
Though a lowly subdeacon in the Orthodox Church in America, I have my opinion about everything that I have heard and read—from the kissing of crosses and icons to how to partake of the Eucharist.
I find much of the reaction to be draconian and lacking in the Lenten spirit, in one way or another.
Then again, people make appeals to the Godmanhood of Christ. Well, He possesses both a divine and a human nature. To deny His divinity would lead to a crypto-Arianism. To deny His humanity would make it seem as if Christ took on human nature, without assuming anything. This goes for the Eucharist, as well!
Both extremes are wrong in my estimation.
Mind you, I am a scientist and take what scientific research says seriously. I also take the only "new thing under the sun" seriously—the Incarnation.
Subdeacon Michael Day (Columbia MD)
__________________
That the Holy Body and Blood of Christ could be contaminated by any virus or disease goes against the most genuine and simple Christian faith. One just has to read the prayers before and after Holy Communion to be sure that the Fathers of the Holy Church—e.g., St. Basil the Great and St. John Chrysostom—firmly believed that the Body and Blood of our Lord Jesus Christ is meant to heal, physically and spiritually, everyone who receives it with faith and purity of heart. We believe that these prayers are heard and fulfilled if we pray with humility and repentance, and that, by the grace of Christ, we will be healed.
I think the Fathers of the Church wouldn't disagree: either one believes that Christ is the sovereign Healer of body and soul, and his Body and Blood are the "deified flesh" of the Word of God, and no disease can subsist in it (no matter the "material appearance" of wine and bread to our senses); or one believes He is not. In that case one shouldn't approach the Holy Eucharist, for he cannot approach it "with faith and the fear of God," as the Liturgy commands.
Théophane Barthélémy (Paris, France)
__________________
Many Orthodox Christians may believe in the implicit protection of the Body and Blood of Christ, which are like a "fire which destroys evil."
Some of us may also argue that the bread and wine do not lose their material properties by truly becoming the Body and Blood of Christ, and thus, viruses may propagate through the Holy Sacrament. 
These two opinions are legitimate.
But what we all should avoid, I think, are two extreme ideological attitudes:
1) State that every person who doesn't care about viruses when they take communion with a common spoon, necessarily has a magic attitude and condemn it harshly.
2) Affirm from an authority position that the application of hygienic or prudence norms concerning the Eucharist is the sign of lack of faith, and oppose these on principle.
Ideological thinking may lead to pharisaical judgment of others. Each of us has our personal faith, and we should not judge the faith of others.
And even if the faith of some was weaker, does not St. Paul advise us to concede to it, even if we believe otherwise (Rom 15:1)?
I think the use of disposable bamboo spoons is an acceptable choice.
Alexandra de Moffarts (Brussels, Belgium)
__________________
This is so simple to me. And very few things are simple to me.
Intinction.
For the West with their unleavened bread. For the East with our leavened bread.
The people should never be deprived of the Cup of Immortality, of the Blood of Christ. It cleanses from all sin. It drives out demons. It heals body and soul.
Clergy. People. Intinction. Then the clergy consume the rest of the Cup.
Peter Alaimo (Yonkers NY) 
See the Coronavirus section in our Archives 2020.
Orthodoxy in Dialogue seeks to promote the free exchange of ideas by offering a wide range of perspectives on an unlimited variety of topics. Our decision to publish implies neither our agreement nor disagreement with an author, in whole or in part.
Sign up for email notifications in the upper right column of this page.
If you value Orthodoxy in Dialogue's work, check our 
Patreon
page to learn how to become a Founder, Supporter, or Monthly Patron for as little as 30¢ a day.
Check our
Patrons
page to learn how to become a one-time or occasional supporter.